We buy houses in Charleston, WV in any condition. No realtors, no fees, no commissions, no repairs & don't worry about cleaning the property, we handle all that for you. Get Started Below!
"We Have A Better, Faster & Easier Way"
Sell Your House Fast In
100% FREE!
Find Out How
Our Home Buying Process
Works!
To Us And Pay No Agent Fees, No Repairs,
Need To Sell Your House Fast In
For Cash? If Yes, We Can Help!
Building Appalachia is a no-nonsense house buying company that offers cash for houses in Charleston, WV. If you need to sell your house fast in Charleston, WV for cash, we're local home buyers serious about buying your house. No repairs, no inspections, no agents, no fees, no commissions.
Our process does not involve getting pre-qualified by a bank in order to obtain a mortgage loan to purchase your property or wasting your time listing the property on the MLS, Zillow, Realtor.com, or any other listing platforms. The reason we are able to move so quickly on the purchase of your house is because we use our own CASH MONEY to buy the property, which means the sale is more secure and we can close faster.
Once we provide a FAIR CASH OFFER for your home, the ball is in your court. You then possess the decision power to move forward with your life by accepting our FAIR CASH OFFER or taking your chances with the traditional home selling process. To find out more about our unique and alternative ways to sell your house fast in Charleston, WV for cash, call us today: (304) 600-7997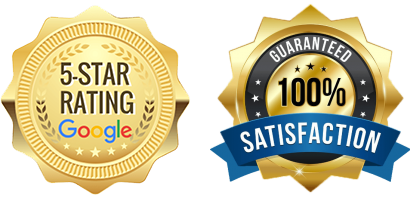 Easy 3 Step Process To Get Your Cash Offer!
Call Or Fill Out The Form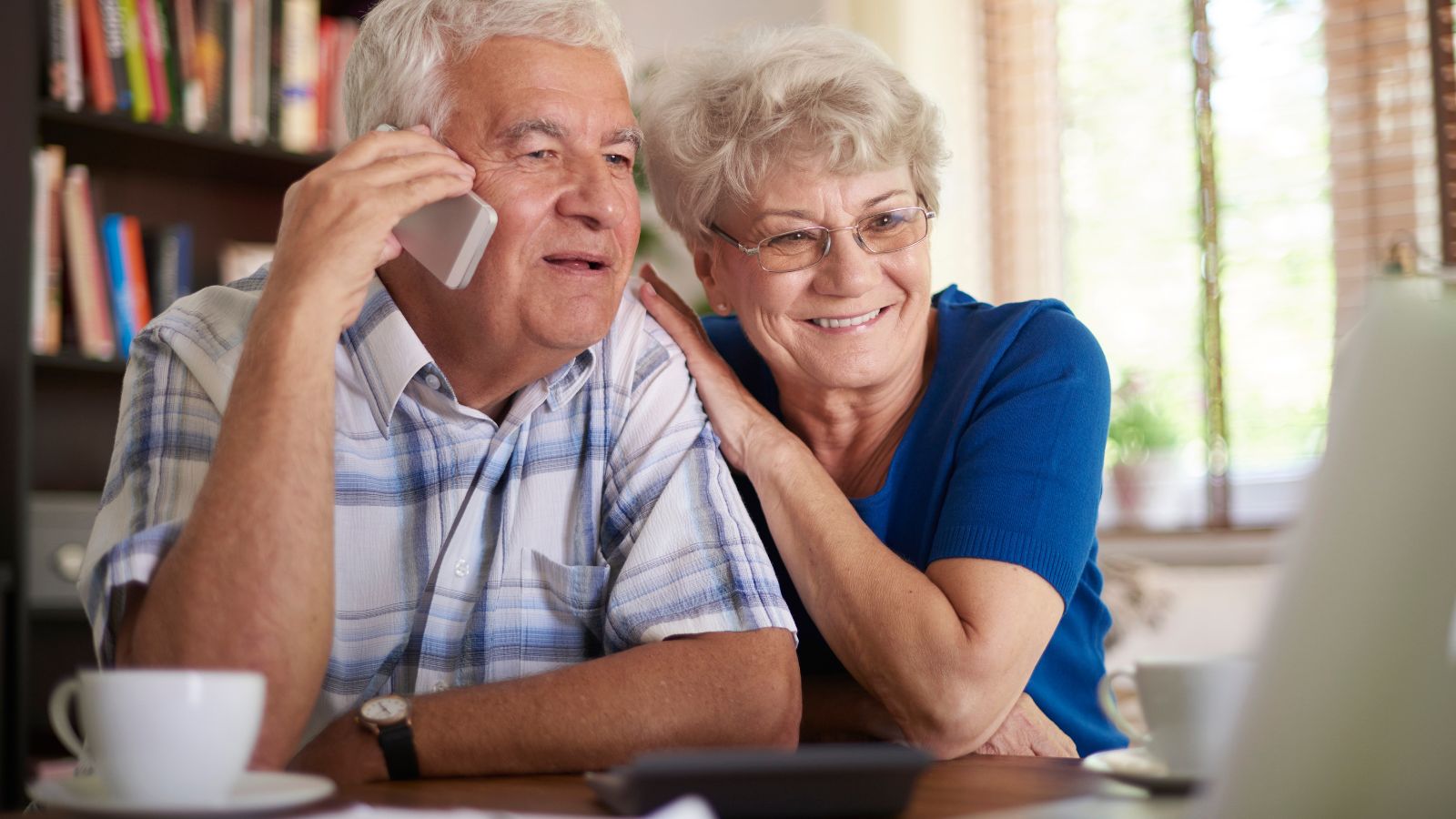 Request your cash offer by submitting your contact information to us or calling us direct at: (304) 600-7997.
We'll Give You A Cash Offer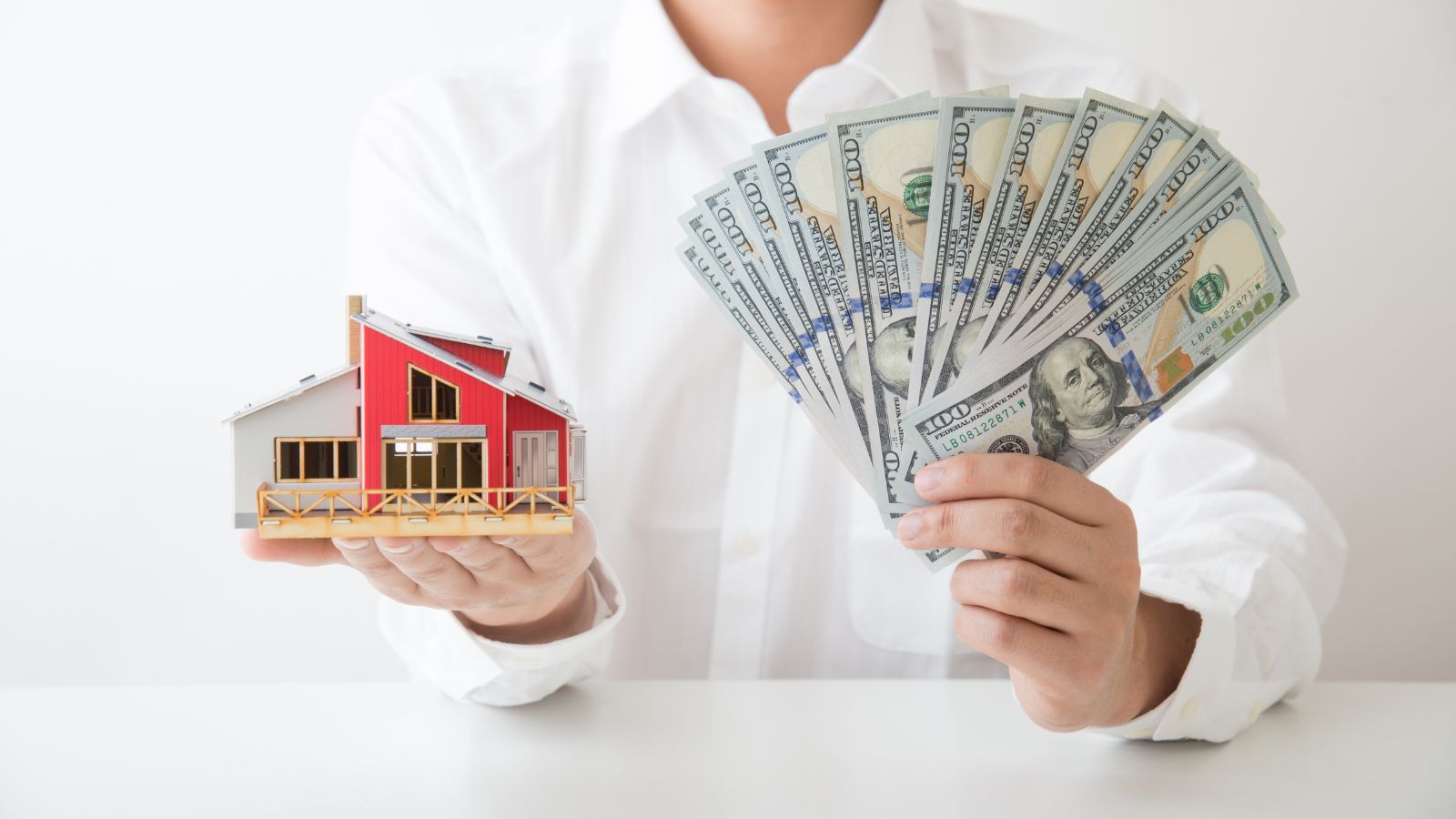 We'll schedule a property viewing and make you a fair, no-obligation, all cash offer in a as little as 72 hours or less.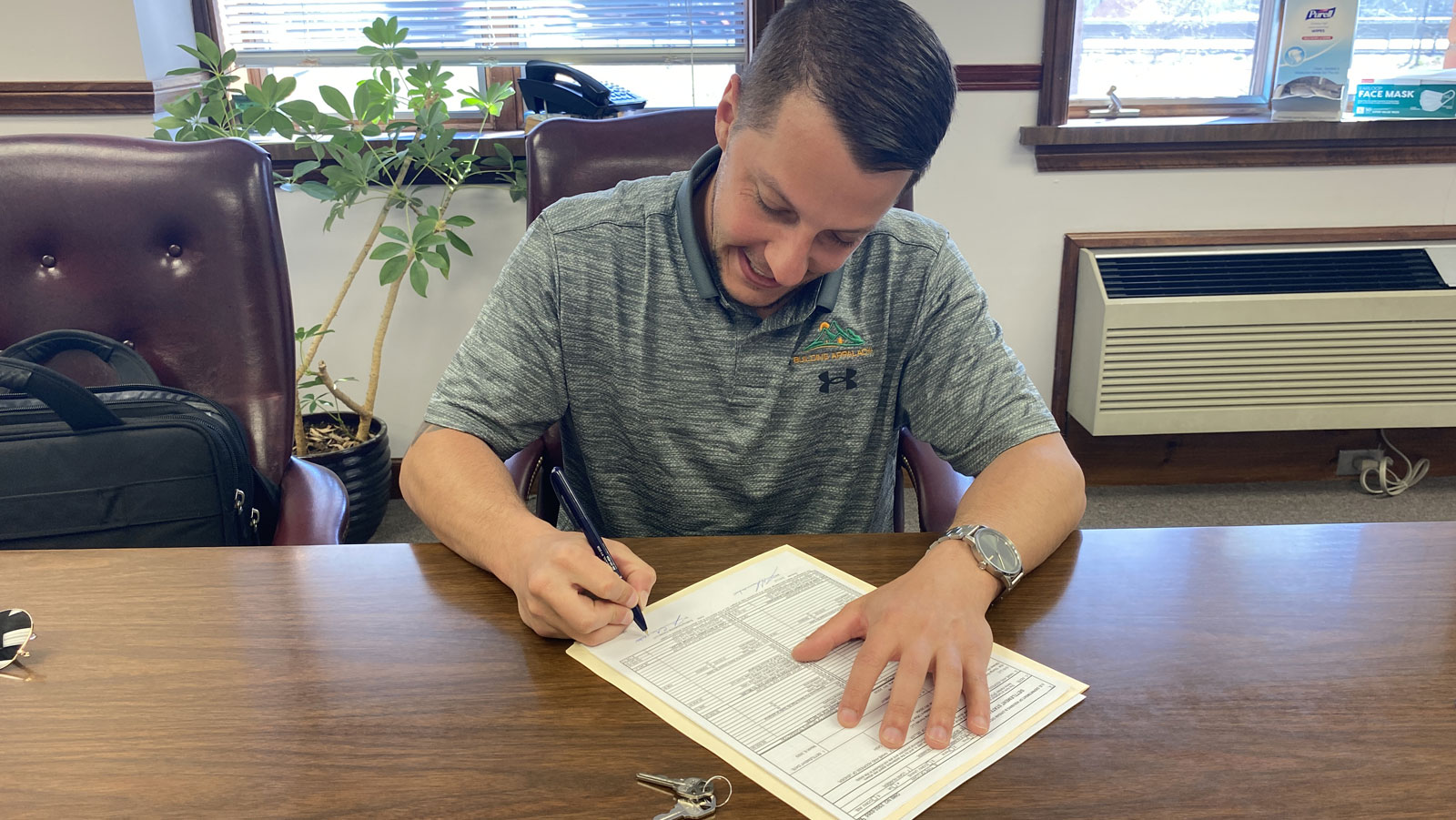 In some cases, we can close escrow and transfer your money in as little as 14 days of accepting our offer.
Sell Your House The Easy Way.
If you want to sell your house fast in Charleston, WV, get ready for a stressful process. It is not just the process of selling, dealing with agents, walkthroughs, open houses, repairs, cleaning, and uncertainties, but also the reasons for selling, add to the already difficult process. However, if you choose us to sell your house fast in Charleston, WV, we'll make sure the process is super easy. We will handle everything so you don't have to! At Building Appalachia, we will do our best to bring you an offer that works with your situation!
Why Sell Your
House To Us?
Fair Cash Offer In 24 Hours
We Buy In As-Is-Condition
We Pay Cash For Your House
Why not request an offer from us before you commit to a 6 month contract with a real estate agent? We're committed, fast & promise not to waste your time with "lowball" offers! Everything 100% free without obligation to accept. You have nothing to lose!
Latest Projects in Charleston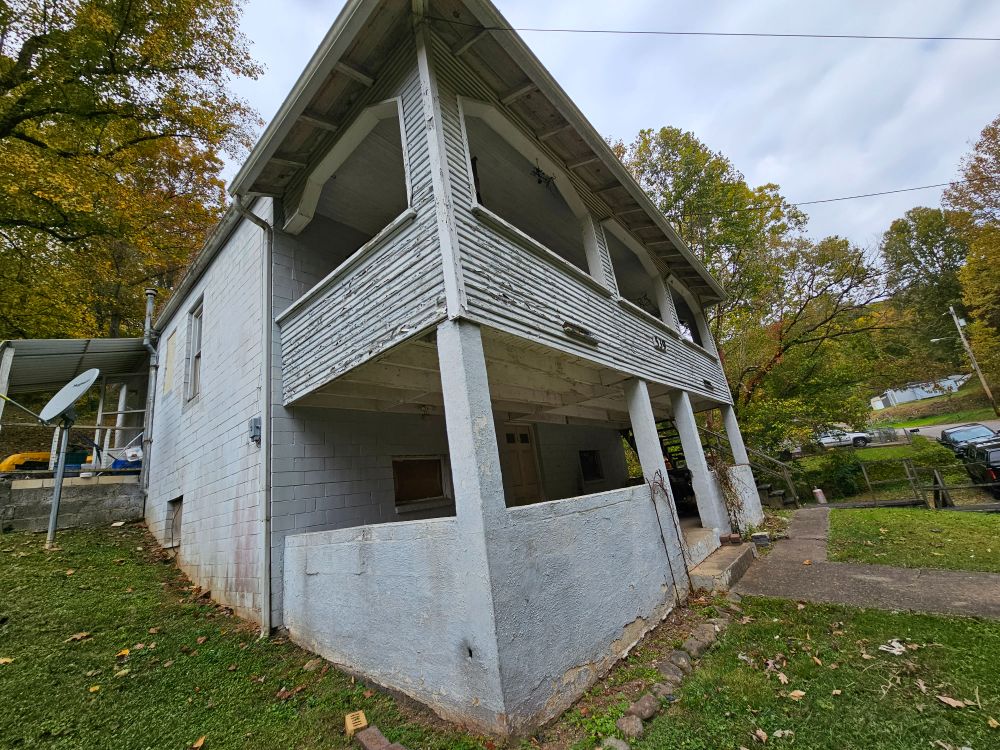 539 Pacific Street Charleston WV 
Price: $30,000.00
New furnace was installed and the bottom unfinished. The bottom can be renovated and made into a studio apartment for additional income monthly.
At Building Appalachia we do our best to provide excellent service every time, which is why we are proud to share our client review with you!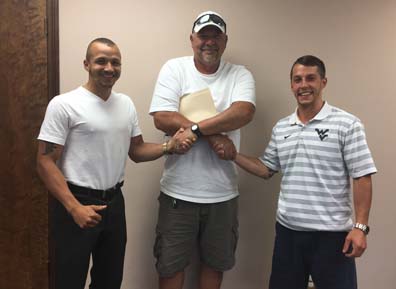 My family recently sold a house that belonged to my parents to Building Appalachia. Both of my parents have passed and my brother and I were left with a couple of decisions to make. The house appeared to be in good shape, but there were some issues that we weren't aware of. With him living out of state and unable to help, we decided to sell the house "as is". After receiving a couple offers, we agreed to terms with Building Appalachia. Throughout this process, I always felt that Jordan and Jacob were very honest and open. With this being our family home for many years, they were also very respectful. I kept in contact with them throughout the renovation period and was even offered to tour the house. I'm very pleased with the work they've done and I'm sure my parents would be too. I'm sure that the next family to live in the house will be very happy. I hope they'll make as many great memories as we did.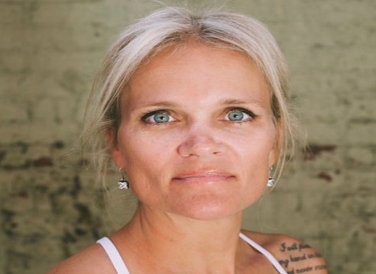 Cheryl Laws – CEO Pollen8, Inc. – Seller

I've worked with Jordan and Jacob for several years. Their experience is extremely helpful and their work is impeccable. My aunt and uncle built a house they lived in for over 20 years. After they passed, my cousin sold the house to Building Appalachia to flip and resale. It was amazing to see the updates and new life they provided to a house that built so many memories in my life and my family's for a new family to make their own. I'd trust them- they're not just in it for the money…they care and have a qualified team of Contractors and sub-Contractors behind them.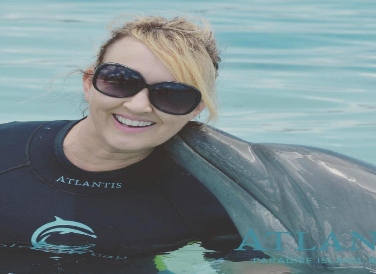 In 2014 we purchased a house we intended to remodel but soon realized we were in over our heads. After attempting to sell on our own for over a year, we contacted several different real estate investment companies and Building Appalachia was the obvious choice. Not only did they give us the highest offer, Jordan and Jacob were so helpful with navigating the entire process. They completed a gorgeous renovation and made the house ready for new owners, all while allowing us to move into a larger home that better suited our family's needs. I would definitely recommend their services to anyone!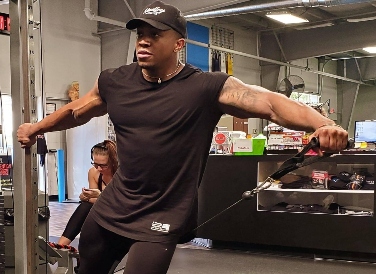 Matthew Heyliger – Seller

I had a great experience with these guys , they were very responsive and professional! I definitely recommend.
How Do I Sell My House Fast In
?
Selling your Charleston, WV house for cash is honestly quite easy. This is because we eliminate the "middle man" (agents and banks). We do not depend on approvals or inspections from third parties in order to buy your house. Remember, NEVER "low-ball" offers!
Cash For Your
House Fast!
ANY CONDITION
We Buy Houses In Charleston, WV for Cash, no matter how many repairs it needs. Remember, we are flippers. The worse the condition, the more excited we get!
ANY SITUATION
We can buy your Charleston, WV house quickly no matter what situation you may be facing. Liens, behind on taxes/mortgage, code violations, … it doesn't matter. It costs you nothing to see what we have to offer!
Imagine knowing the exact day your house would be sold, for the exact amount you have agreed to! No surprises, no fees, leaving nothing to chance!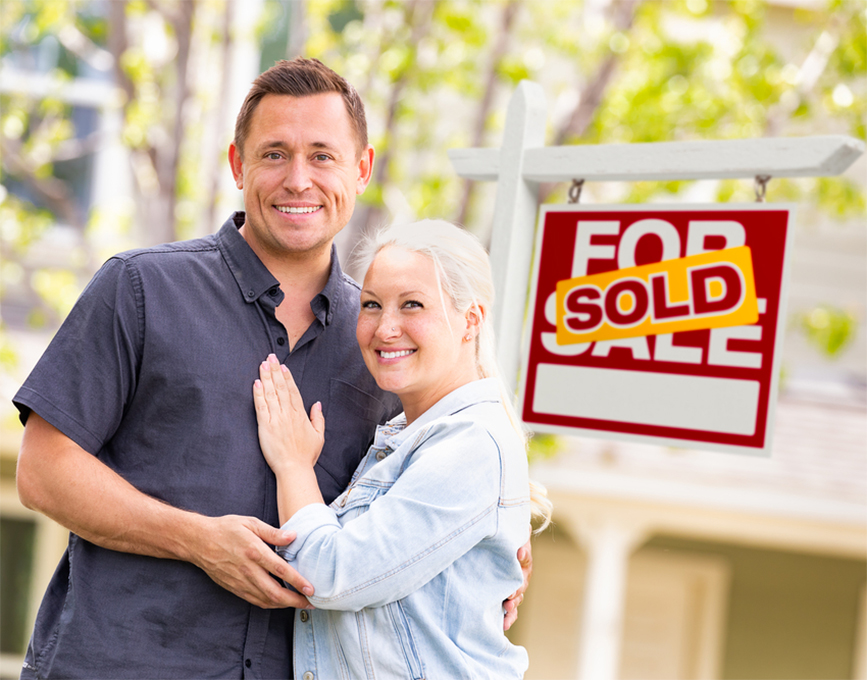 No Need To Clean Before You Sell!
When we say "We Buy Houses in Charleston, WV As-Is", we do mean, As-Is, in ANY condition! When you sell your house to "Building Appalachia" you can take what you want & leave the rest! Yes that's correct, it doesn't matter how ugly the house is… We'll buy it!
We Want to Offer You Cash for Your
House Today!
We are professional cash home buyers in
We are local investors who seek to simplify the process of selling your home. We use no outside parties in the transaction and use funds that we have at the ready to make an offer in the shortest timeframe possible. We buy houses in Charleston, WV and we are ready to buy your Charleston, WV house for cash today!
Real estate agents take far too long to list and sell your Charleston, WV house, charging you tens of thousands of dollars in the process. We are only interested in buying your house for cash, saving you time, money and effort. We are professional home buyers in Charleston, WV.
We also enable you to close on a day that suits your specific schedule. Our convenient process is designed to give you back control of how you sell your home.
. We specialize in helping homeowners to relieve the pressure of owning a home they no longer want. We offer cash for your house in its 'As-Is' condition.
I'm Ready To Sell My House Fast in
For Cash!
It doesn't matter what condition your house is in, we can help you by making a fair cash offer on your
And all of this is before the house is even on the market! We buy houses in Charleston, WV AS-IS, without requesting any repairs. Take what you want with you and leave everything else behind. We can even donate your extra furniture and belongings to a charity of your choice and give you the receipt for your records.
In some cases, we will also let you stay in the house even after we close for a short period of time. This will give you the time and cash you need to find another place to live and help you move on with your life.
If you have a tenant, no problem we will work with you. You are under no obligation to sell your home to us by receiving a fair cash offer. If our cash offer is the right option for you, all you have to do is sign a single page agreement. We will open escrow and you can receive your cash in as little as 7 to 14 days, or on your timeline. It is that easy and stress-free to sell your house fast in Charleston, WV, if you use our home buying services.
home today. The costs involved in repairs, touch-ups, painting, and cleaning leave you drained and cost you thousands of dollars. Not to mention; extra mortgage payments and tax payments taking money away from your bottom line.
We Buy Homes in
Without Commissions or Fees
While a traditional real estate agent may seem like the logical way to sell your house fast in
Building Appalachia
, we strive to make every aspect of selling your home easier. We are real estate investors who work hard and fast to provide you with the best result and service possible!
You will find many benefits in our unique method of buying homes for cash, such as:
You will not need to lift a finger or pay a dime for repairs or cleaning, even if the home has been damaged by fire or subjected to a hoarding situation.
We do not list homes, we only buy them, so you will not spend months waiting for a buyer.
We do not work with banks so there are no financing approvals to wait for.
We do not bind you to a lengthy contract with tons of paperwork to fill out.
If you have ever thought or even asked these questions to yourself, "how do I sell my house fast in Charleston, WV?" Or "who buys Charleston, WV houses fast?" Then we can help! We have funds available and we are looking to buy houses anywhere in Charleston, WV and surrounding areas right now! It's FREE to get a cash offer from us, you have nothing to lose, call us today: (304) 600-7997.
, the stress and frustration that comes as part of the process makes it more hassle than it is worth. We remove the uncertainty from the process by working in cash and in a very quick turnaround time. Once we learn about the property you would like to sell, we will present you with a written offer that is fair and will give you 100% cash in your pocket if you decided to move forward with the deal. At
List With A Realtor Or Sell To A Cash Buyer?
Which option is quicker?
Puts more cash in your pocket?
Guaranteed less hassle?
Frequently Asked Questions
Where are you buying Homes?
How fast can I close?
Do I have to list my home?
We Will Buy Your House In Any Situation!
Avoid agent commissions, closing costs, walk-throughs, open houses, uncertainties, or costly repairs. We buy houses in Charleston, WV no matter what your reasons for selling are:
Divorce
Fire Damage
Condemned Property
Ugly House
Title Issues
Hoarders
Liens
Medical Bills
Trouble Selling
Behind on Payments
Owe Taxes
No Equity
Disability
Bad Tenants
Facing Foreclosure
House In Probate
Retiring
Judgments
Structural Issues
Relocation
Bad Neighborhood
Downsizing
Code Violations
Facing Legal Issues
Death In The Family
Liquidating Assets
Inherited Property
Job Loss
Bad Mortgage
Expensive Repairs
Bankruptcy
Unwanted Rental Property
Selling To
Building Appalachia

vs. Listing With A Local Real Estate Agent
It's smart to look at your options and see what will actually help you best reach your goals with the sale of your
house. While you may be able to get a higher sales price listing with an agent, that doesn't always boil down to more money in your pocket or less headache. Dive into the details below to compare your options.
Selling w/ An Agent
Commissions / Fees:
6% on average is paid by you, the seller
NONE
Who Pays Closing Costs?:
2% on average is paid by you, the seller
NONE – We pay all costs
Inspection & Financing Contingency*:
Yes, up to 15% of sales fall through
NONE
Appraisal Needed:

Yes

, sale is often subject to appraisal
NONE – We make cash offers
Average Days Until Sold:
+/- 91 Days
IMMEDIATE CASH OFFER
Number of Showings:
It Depends
1 (Just Us)
Closing Date:
30-60 +/- days after accepting buyers offer
The Date Of YOUR CHOICE
Who Pays For Repairs?:
Negotiated During Inspection Period
NONE – We pay for all repairs